Hybrid Service Repair
Hybrid cars are becoming increasingly popular. What used to be that one funky car on the road is now a mainstream type of car. So much so that you most likely can't tell the difference in appearance between a hybrid car and a non-hybrid car.
At Wentworth Automotive in San Diego, CA, we are experts at hybrid auto repairs. Whether you need something as simple as an oil change for your hybrid car, a new hybrid battery, or something more complicated, our service team has got you covered. We put together this guide with what you need to know before taking your hybrid car in for service.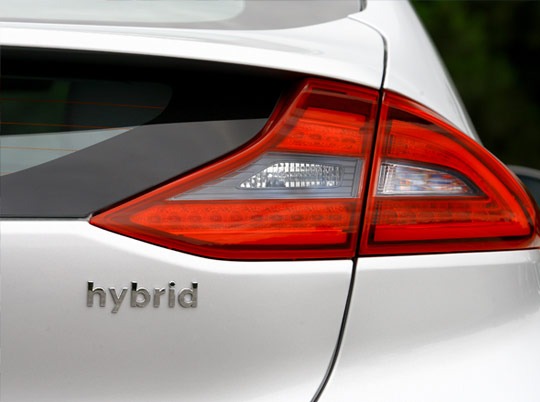 Types of Hybrids We Service and Repair
Mild Hybrids: A lot of newer vehicles come standard with this type of system. These are vehicles that have an engine that automatically turns off when the vehicle is coasting, stopped, or braking and getting ready to stop. The engine then restarts when the gas is pressed again.
Hybrids: The typical hybrid car that most of us are familiar with is the Toyota Prius. The Prius and other kinds of hybrids have a bigger electric motor that provides electric power when the car accelerates and when more torque is needed. These types of hybrids offer even more fuel economy than the mild hybrids, typically around 42 miles per gallon.
Plug-in Hybrids: These types of hybrids only rely on the gasoline engine as back-up to power the electric motor in the event that the battery nears depletion. For the majority of the time, plug-in hybrids, also known as extended-range hybrids, rely on their electric motor. These batteries can be charged by plugging the vehicle into an electrical outlet or charging station. Plug-in hybrids use about 30-60% less petroleum than non-hybrid vehicles.
Hybrid Repair Tips
The most expensive hybrid repair is replacing the battery. A new hybrid battery can cost between $3,000-$5,000. However, the typical hybrid battery will last for the life of the hybrid vehicle.
Find an auto shop or technician that specializes in hybrid service and repair like Wentworth Automotive.
Never take working on the electrical system into your own hands. We know it can be tempting to tinker around when there's a problem. Hybrid batteries have high-voltage components that can be deadly. So don't take that risk. Leave it to the pros.
Keep up-to-date with tire rotations.
Keep up with routine maintenance. Just like with traditional vehicles, keeping your maintenance up-to-date will help your car's lifespan and provide higher resale value.
Charge that battery. If you have a plug-in hybrid, it's important to regularly charge the battery. This will save you the hassle of running out of battery and also preserve the battery's life.
Final Thoughts
Owning a luxury car is a true comfort. It's great for your pocket and the planet. Hybrid cars are a specialty though, and they have different needs than a traditional car. That's why it's so important that you find a trusted auto shop to care properly for your care. Please feel free to contact us at Wentworth Automotive in San Diego, California for any of your hybrid needs, questions, or concerns.
Request a Hybrid Repair Appointment
Contact us today to schedule a hybrid repair and maintenance appointment. You can count on our repair shop for an honest and reliable diagnosis of problems and quality repair.
Automatic & Manual Transmission Repair
Smog Check
Electrical Repair