Oil Change Service
Wentworth Automotive offers a full array of preventive services to help keep your car running at peak performance. We want to be your comprehensive preventive maintenance partner in San Diego. If you drive with frequent short trips and frequent stops, we usually recommend an oil change and maintenance check every 3 months or 3,000 miles, whichever comes first, depending on your manufacturer's recommendations. Give us a call at (858) 541-1044, and we will be happy to speak with you. Here is some valuable information on oil changes and maintenance services Wentworth Automotive offers.
Wentworth Automotive in San Diego County we'll change your car, truck or SUV's oil in a matter of minutes, and our friendly service technicians will check to make sure your oil filter is clean and performing correctly as well.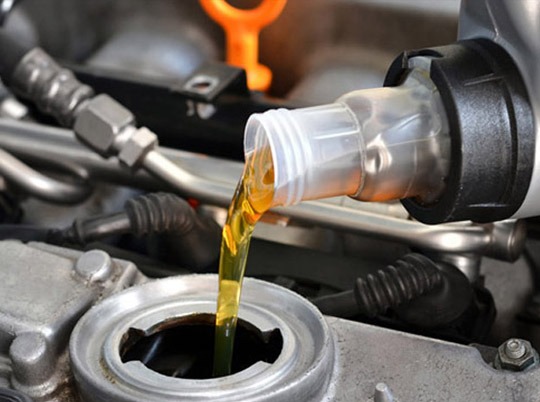 How often should you change your oil in Kearny Mesa, CA?
That depends on your vehicle type, and how "hard" you drive it, some manufacturers suggest changing your oil every 3,000 miles but most vehicles these days should be changed between 5,000 and 8,000 miles. A small percentage of vehicles can go even longer between oil changes, depending upon a number of factors, but we don't suggest waiting that long because motor oil is meant to keep your vehicle lubricated and functioning like a "well-oiled machine".
If your car sits for long periods of time between uses, you'll want to ignore the mileage and have the oil changed each year. The best advice is if your car has a diagnostic system, make sure to pay attention to the signals and bring your vehicle into Wentworth Automotive in San Diego County for an oil change within a day or two after your oil indicator light goes on.
Wentworth Automotive is pleased to offer a variety of motor oils including synthetic oils for all vehicle types and sizes.
Best Oil Change in Kearny Mesa, CA
Wentworth Automotive hires only ASE Certified and Master mechanics and uses nothing but high quality oil and filters for all oil changes.
Your safety depends on the mechanical condition of your vehicle. That's why we make it our #1 priority to provide you exceptional service, ASE-certified technicians with many years of experience, the highest quality parts, and our own guarantee you'll be satisfied with your oil change in San Diego.
Schedule an Oil Change Appointment
No matter what your vehicle needs, come see us at Wentworth Automotive in Kearny Mesa, Ca today! From Brakes to Transmissions to Engines, we are the best one stop auto repair shop in San Diego County. We are proud to offer a 100,000 mile in-house warranty. We provide trustworthy, fast, reliable, and quality work at the right price. Come see us for any of your auto repair needs at 7755 Othello Ave. San Diego, CA 92111. Call us anytime at (858)541-1044 to schedule an appointment.
Contact us today to schedule an oil change appointment. You can count on our repair shop for an honest and reliable diagnosis of problems and quality repair.
Automatic & Manual Transmission Repair
Smog Check
Electrical Repair