Wentworth Automotive 100,000 Mile Warranty*
Here at Wentworth Automotive, we want to give our customers the peace of mind they are looking for when having their vehicle repaired or maintained by one of our professional technicians. This is why we offer a 100,000 Mile Warranty on most repairs and services. That means if you are within 35 miles of our shop in the greater San Diego area we will fix your vehicle based on a past repair or maintenance service that is covered by our 100,000 Mile Warranty.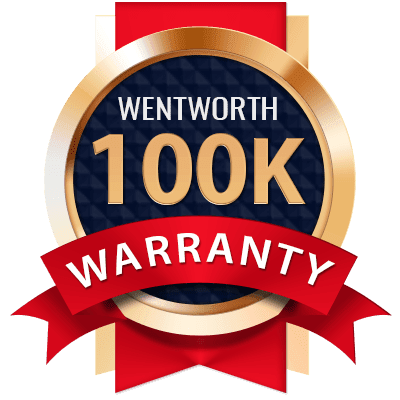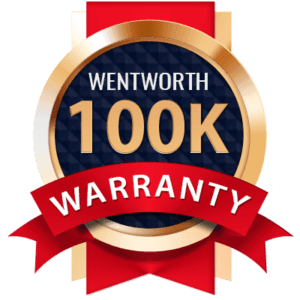 Napa AutoCare Nationwide Warranty
Our Warranty doesn't stop if you are farther than 35 miles away from our shop. We want to make sure you're covered coast to coast. That is why we have teamed up with Napa to provide our customers with a 36 Month / 36,000 Mile Warranty that has you covered no matter where your adventures might take you. We pride ourselves on looking after our customers even when they drive away from our shop. We want you to be safe out there so if you have questions about our warranties or vehicle maintenance in general, don't hesitate to give us a call.
Learn more about Napa's Nationwide Peace of Mind Warranty:
http://www.napaautocare.com/warranty.aspx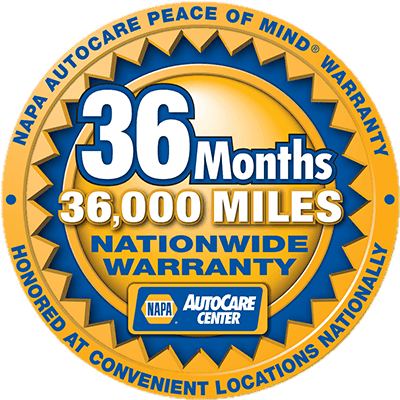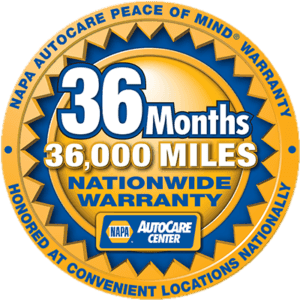 100,000 mile warranty is limited to certain types of repairs. Wear-and-tear and maintenance items (such as brakes, tires, belts, wiper blades, clutches and bulbs) are covered by a standard 12-month/12,000-mile warranty. Fluids, filters and maintenance items are not warranted beyond their recommended service interval. Wentworth Automotive reserves the right to limit or void the warranty if there's evidence of abuse, modification, neglect or intentional damage. Wentworth Automotive will not warrant other parts of your vehicle that were not repaired by this shop, regardless how damaged. This warranty does not cover consequential damage for expenses related to the repair including but not limited to, loss of time, inconvenience, or loss of vehicle use. All warranty work must be performed in our shop.
The following items are covered by a 2 year 24,000 mile warranty unless otherwise stated on the invoice: Internal engine repairs or replacement of internal components, or replacement of engine assembly, Automatic transmission internal repair or component replacement requiring the removal of the automatic transmission from the vehicle or disassembly of same. Manual transmission repair requiring the removal of the transmission for the repair to be performed. Commercial vehicles.